I'm often going back and forth on who I like better Fred or Gene and I'm always in the middle with it. The thing is you can never compare the two because their dancing styles were completely different from one another. While Gene was a masculine and strong dancing man, Fred was a classy and gentlemanly man.
Why I really love Fred Astaire's dancing is his ability in not only making himself look good but his partner as well. He was able to be team up with anyone and he could make them look so good. His most famous pairing was with Ginger Rogers. When they came on the screen together, you knew you were going to see some magic happen right before your very eyes.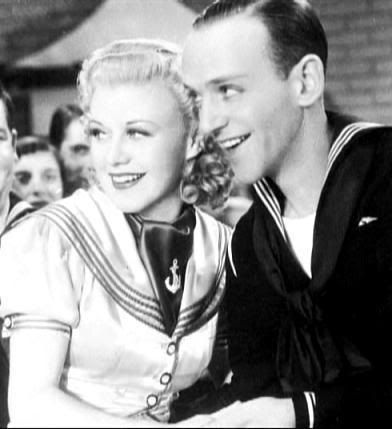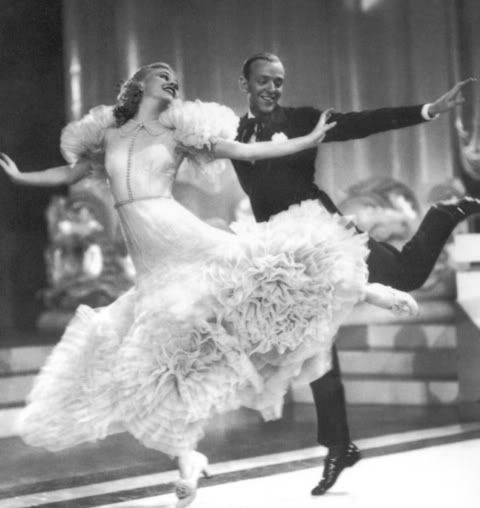 His style was always so dapper and sophisticated in all of his movies.
One of my favorite dance scenes with Fred and Ginger
Even as he got into his 50's, he still brought his incredible dancing skills to the movie screen for fans to enjoy.
Not only did he pair fantastically with Ginger, he was able to dance on a roof and with a coat hanger but my absolute favorite song and dance scene with Fred Astaire is "Isn't it a lovely day", where he sings to Ginger Rogers. Though it is rainy and ugly outside, you can feel the chemistry between the two dancers and that's why I love them. Enjoy!
Best Decade- 1930's
Best Partner- Ginger Rogers
Movies I would recommend of his-
Easter Parade
Swing Time
Top Hat
The Gay Divorcee
You'll Never Get Rich